Start your
FREE trial

of UltimateTax Desktop 1040 tax software

UltimateTax Online 1040 is for Tax Professionals who prepare tax returns for clients. Enter your info below to begin your trial.

* All fields are required
UltimateTax Desktop 1040 has these great advantages:
Get Access to Unlimited 1040 returns for all States
File as many returns electronically without additional costs
Manage multiple offices in your business
Get unlimited user access for all your staff
Earn extra income through bank product with UltimateCash
Spanish and English forms available
Get your FREE Demo. No commitment, no credit card required. How?
Fill in information on the form on this page.
Once form is submitted, UltimateTax will send an email containing a link to confirm your request for a FREE demo.
Click on the link and get the access codes plus video tutorials on how to use the FREE demo.
It's that easy! Sign up now to experience UltimateTax Desktop 1040 first-hand now!
Easy-to-Use and All-Inclusive

Professional Tax Software
UltimateTax Desktop 1040 is the professional tax software that enhances your business' efficiency. Improve your business processes with features like Smart Diagnostics, Automatic Prior Year Carry Forward, and Form-Linking; all of which lessens errors for each prepared return. Manage your office better with unlimited user access for everyone in your office. Desktop 1040 is inclusive of templates from all States, which lets you work faster. Transitioning from other tax software? No need to worry, you can get free data conversions from your previous software to Desktop 1040.
Navigate easily with Launch Pad
All State Modules Included
E-File unlimited returns without added costs
Comprehensive E-Filing Diagnostics
Easily fill-in data with Interview Mode
Automatically input data from one form to another with the Form-Linking feature
Find immediate answers to FAQs with Context-Sensitive Help
Generate Detailed Reports
Get rewarded with our UltimateCash program
Earn more with Bank Products & Rebates
Access to Online Check Printing
Trust your Business with 365 Customer Service
Wasting time means wasting money. Get answers to your questions immediately through phone, chat, or email. UltimateTax's 365 Customer Service is available all-year round and not just on peak tax months. Alternatively, you can have access to the extensive knowledge base to find the answers you need anytime, anywhere.
Features
UltimateTax
Online 1040
UltimateTax
Desktop 1040
UltimateTax
Desktop 1040 + Corporate
Unlimited 1040 Program
All States Included
Free Unlimited E-Filing
Bank Products Rebates
Interview Mode
Context Sensitive Help
Smart Diagnostics
e-Signature
365 Customer Service
Online Check Printing
Prior Year Tax Programs Available
Auto Back Up of Returns (every hour)
Interactive Dashboard
Comprehensive Reporting
Corporate Tax Software
Get free access to UltimateTax Desktop 1040
Templated Forms for All States
Tax forms are all updated with Federal and State returns.
Unlimited Users
Cater to more clients every tax season! Equip all your tax preparers with UltimateTax Desktop 1040.
Faster Turnaround Time for Tax Preparation
UltimateTax Desktop 1040s easy user interface design helps you finish your clients' tax returns in a matter of minutes.
Maximize Your Earning Potential
Offer refund options to your clients through bank products. Earn extra through our UltimateCash™ Bonus!
Smart Diagnostics
Review calculations and tax return fields to ensure 100% accuracy before filing.
W2/1099 and Prior Year Software
Offer more services with W-2/1099 and Prior Year Software Add-ons!
Paperless Filing
ile as many 1040s as you want electronically, including past due returns.
Dependable Customer Support
Unlimited U.S. based phone and chat support from professionally trained software specialists.
Prepare Taxes Using Templated Forms

Including All States
Get more clients with the unlimited 1040 tax returns in UltimateTax Desktop 1040 software. File individual tax returns from any states with templated forms available.
Need to file business returns? Get the UltimateTax Desktop 1040 + Corporate.
Intel® Core™ i5 (newer or equivalent)
3 GB on solid state drive
1920×1080 (1080p or 1080i) Display
Internet Explorer® 11 or Edge Browser
Minimum System Requirements
3 GB Available Hard Disk Space
1024×768 or higher display
Internet Explorer® 11 or Edge Browser
Inkjet (non- W-2/1099 forms);
Laser (W-2/1099 forms) Printer
Free Software Data Conversions
Save at least 6 hours more with FREE data conversions from your previous tax software to UltimateTax software. Tax preparers don't have to worry about your clients' past tax documents.
Software specialists are available to help you without any fuss or additional charges. Your tax office will be ready for tax season in no time!
*If you do not see your current tax preparation software here, contact us. We convert many programs you may not see here or programs that go by different names.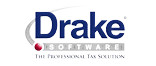 Offer Unlimited
E-Filing

for your Clients
E-File
File unlimited returns electronically without additional fees. Guarantee your client 100% IRS compliance through tax e-filing. Take on more clients with a faster and more efficient way of filing tax returns.
E-Signature
Add convenience to your clients with the e-Signature feature. Let your clients sign their tax returns electronically in compliance with the IRS standards.
Speed Up Your
Turnaround Time


With Its Easy Software Interface

Launch Pad, Interview Mode, and Reports

Understanding UltimateTax Desktop 1040 buttons and features take up no time at all! Designed with the simplest software interface, new users can start using professional tax software from Day 1.
Launch Pad
Customize your buttons in your Launch Pad. Setting up to start your day will be a breeze. In a fast-paced industry, the Launch Pad is one of the best features of professional tax software. All quick links you need are in one place!
Interview Mode Data Entry
Guide your clients in providing their tax data using the Interview Mode feature. Enter your client's basic information and fill up standard data entry fields easily. Input client data once and prepare as many tax forms needed for your client.
Detailed Reports
Generate detailed reports and be on top of everything at the office. Keep track of all tax returns' statuses. Improve client satisfaction with data based decisions and improve your tax business!
Work Seamlessly and Get Any Question
Answered with 365 Service
Questions never go unanswered with UltimateTax's 365 Service. Call, chat, or email for any technical and customer support needed. Need extensive help with the desktop software? Show your screen and let's investigate how to fix any problem.
All UltimateTax agents are professionally trained and knowledgeable on both the software and the tax industry. With UltimateTax,
you can expect top-notch customer support service for your tax office.
In a hurry to get information? Refer to UltimateTax's Knowledge Base and Training Videos. Tax professionals get all
the support they need with UltimateTax.
Ensure accuracy for all tax returns prepared
Add security to the tax forms you prepare with UltimateTax Desktop 1040s Smart Diagnostics. UltimateTax Desktop 1040 automatically checks calculations or fields left blank. Smart Diagnostics ensures all client information fields are filled. The professional tax software prompts you with possible errors before you file any tax returns.
Add as many users as you need in your office
Install UltimateTax Desktop 1040 for as many users in your office as needed. Hire more tax professionals and take on more clients. Have everyone at your office work in sync to improve your business' efficiency!
Get free access to UltimateTax Desktop 1040
UltimateTax is a leader in providing tax professionals with quality tax software and year-round assistance. Since 2006 we have secured relationships and contracts with vendors that we respect. UltimateTax sells tax software to fit your needs because no two businesses are exactly alike. Contact us at 866-686-7211 to consult us about our products.