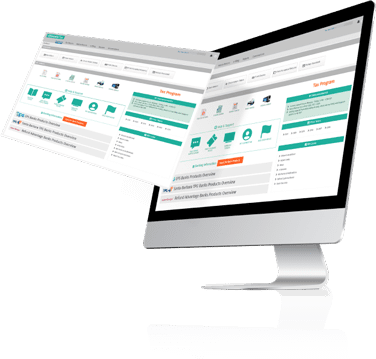 Add $40 per return for Corporate returns (1120, 1120S, 1065, 1041, and others).
Call 866-686-7211 to explore options.
Expand your
Tax Preparation Business
Improve your offered services with:
Templated Forms for All States
Tax forms are all updated with Federal and State returns.
Maximize Your Earning Potential
Offer refund options to your clients through bank products. Earn extra through our UltimateCash™ Bonus!
Paperless Filing
File as many 1040s as you want electronically, including past due returns.
Unlimited Users
Cater to more clients every tax season! Equip all your tax preparers with UltimateTax Desktop 1040.

Smart Diagnostics
Review calculations and tax return fields to ensure 100% accuracy before filing.
Dependable Customer Support
Unlimited U.S. based phone and chat support from professionally trained software specialists.
Faster Turnaround Time for Tax Preparation
UltimateTax Desktop 1040s easy user interface design helps you finish your clients' tax returns in a matter of minutes.
Prepare Taxes Using Templated Forms

Including All States
Get more clients with the unlimited 1040 tax returns in UltimateTax Desktop 1040 software. File individual tax returns from any states with templated forms available.
Need to file business returns? Get the UltimateTax Desktop 1040 + Corporate.
Optimal System Requirements
Intel® Core™ i7 (newer or equivalent)
3 GB on solid state drive
1920×1080 (1080p or 1080i) Display
Google® Chrome™ or Microsoft Edge®
Minimum System Requirements
3 GB Available Hard Disk Space
1024×768 or higher display
Google® Chrome™ or Microsoft Edge®
Inkjet (non- W-2/1099 forms);
Laser (W-2/1099 forms) Printer
Free Software Data Conversions
Save at least 6 hours more with FREE data conversions from your previous tax software to UltimateTax software. Tax preparers don't have to worry about your clients' past tax documents.
Software specialists are available to help you without any fuss or additional charges. Your tax office will be ready for tax season in no time!
*If you do not see your current tax preparation software here, contact us. We convert many programs you may not see here or programs that go by different names.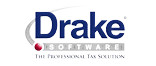 Offer Unlimited
E-Filing

for your Clients
E-File
File unlimited returns electronically without additional fees. Guarantee your client 100% IRS compliance through tax e-filing. Take on more clients with a faster and more efficient way of filing tax returns.
E-Signature
Add convenience to your clients with the e-Signature feature. Let your clients sign their tax returns electronically in compliance with the IRS standards.
Maximize Your
Earning

Potential

Offer solutions to your clients by offering a bank products. Provide refund options to your clients that will save them time and reduce their wait for their refunds. The best part is that for 50 or more funded bank products, you can get UltimateTax Desktop 1040 for FREE. That's automatic savings on your office costs.

UltimateTax provides the best negotiated, financially rewarding bank rebates in the industry. Earn more and expand your tax business! Your volume determines your rebate. To get your software for FREE, sign a contract with UltimateTax for your committed bank product volume. The signed contract benefits you for your additional fees and protects your income stream. Get an UltimateCash™ Bonus based on the volume of bank products you've provided to your clients!
Free Software With
50+ Funded
Bank Products
Speed Up Your
Turnaround Time


With Its Easy Software Interface

Launch Pad, Interview Mode, and Reports

Understanding UltimateTax Desktop 1040 buttons and features take up no time at all!
Designed with the simplest software interface, new users can start using professional
tax software from Day 1.
Launch Pad
Customize your buttons in your Launch Pad. Setting up to start your day will be a breeze. In a fast-paced industry, the Launch Pad is one of the best features of professional tax software. All quick links you need are in one place!
Interview Mode Data Entry
Guide your clients in providing their tax data using the Interview Mode feature. Enter your client's basic information and fill up standard data entry fields easily. Input client data once and prepare as many tax forms needed for your client.
Detailed Reports
Generate detailed reports and be on top of everything at the office. Keep track of all tax returns' statuses. Improve client satisfaction with data based decisions and improve your tax business!
Work Seamlessly and Get Any Question
Answered with 365 Service
Questions never go unanswered with UltimateTax's 365 Service. Call, chat, or email for any technical and customer support needed. Need extensive help with the desktop software? Show your screen and let's investigate how to fix any problem.
All UltimateTax agents are professionally trained and knowledgeable on both the software and the tax industry. With UltimateTax,
you can expect top-notch customer support service for your tax office.
In a hurry to get information? Refer to UltimateTax's Knowledge Base and Training Videos. Tax professionals get all
the support they need with UltimateTax.
Ensure accuracy for all tax returns prepared
Add security to the tax forms you prepare with UltimateTax Desktop 1040s Smart Diagnostics. UltimateTax Desktop 1040 automatically checks calculations or fields left blank. Smart Diagnostics ensures all client information fields are filled. The professional tax software prompts you with possible errors before you file any tax returns.
Add as many users as you need in your office
Install UltimateTax Desktop 1040 for as many users in your office as needed. Hire more tax professionals and take on more clients. Have everyone at your office work in sync to improve your business' efficiency!
Revenue Generating
Add-On Products
Work more efficiently and get more out of your day
The Vault
Prior Year Software
Access to the last 10 years of
desktop software.
Prior year software of the desktop version can be purchased at a discounted price.
Available for $299