Free Professional Tax
Software Data Conversions
UltimateTax Seamlessly Converts Your Data From
These Tax Preparer Software
The customer support team helps hundreds of preparers convert their client data to UltimateTax every year. Get free data import from your previous software to your new UltimateTax tax software.
If you do not see your program here, contact us. We convert many programs you may not see here or programs that go by different names. Don't worry your previous data can be converted for UltimateTax.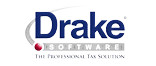 Pay-Per-Return
1040 Software

EFIN Required

All States Included

Loan Advance and Tax Products

365 Customer Service

Mac Compatible

No Installing, No Updating

Includes 10 Users
Online 1040
Free w/ 30+ Bank Products
1040 Software

EFIN Required

All States Included

Free Unlimited E-filing

Bank Product Rebates

Loan Advance Products

365 Service

Mac Compatible

No Installing, No Updating

Includes 10 Users
Desktop 1040
Free w/ 50+ Bank Products
1040 Software

EFIN Required for e-filing

All States Included

Free Unlimited E-filing

Bank Product Rebates

Loan Advance Products

365 Service

Installed Software

Unlimited Users
1040 + Corporate
Free w/ 75+ Bank Products
1040 Software

EFIN Required for e-filing

All States Included

Free Unlimited E-filing

Bank Product Rebates

Loan Advance Products

365 Service

Installed Software

Unlimited Users
UltimateTax Professional
Tax Software
For over 10 years, UltimateTax has been a leader in professional tax software. Not all tax software is made equally. With UltimateTax, you can expect a stable and reliable tax software environment to keep your data safe for years to come.
UltimateTax provides a wide range of products that fits every tax professional. Whether you're a new tax preparer or a seasoned professional; a small business owner or an enterprise owner, we've got a product that best suits your needs.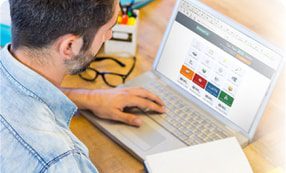 UltimateTax PPR
The UltimateTax Pay-Per-Return is online tax software for a minimal cost of $288 per year.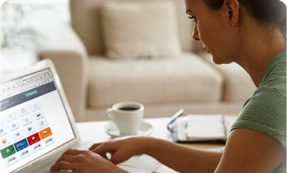 UltimateTax Online 1040
UltimateTax Online 1040 has unlimited 1040 tax return e-filing. At the minimal cost of $588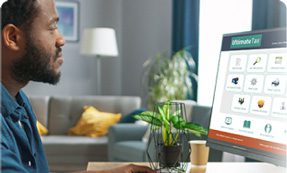 UltimateTax Desktop 1040
If your tax office has more staff, then the UltimateTax Desktop 1040 is more suited for you. Equipped with unlimited user access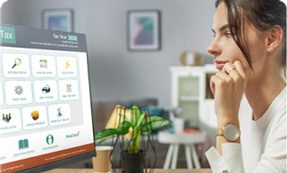 UltimateTax Desktop 1040 + Corporate
Be prepared for the tax season! Get UltimateTax Desktop 1040 + Corporate.
Features Comparison
Compare
UltimateTax

Products
UltimateTax

Pay-Per-Return

$15 per return

$288/year

UltimateTax

Online 1040

Free w/ 30+ Bank Products

$588/year

UltimateTax

Desktop 1040

Free w/ 50+ Bank Products

$688/year

UltimateTax

1040 + Corporate

Free w/ 75+ Bank Products

$888/year

Program Customization & First Time Users

Conversions From Other Tax Programs

By typing in your tax payer's TIN, last years tax data is automatically converted for you to start your new return.

Prior Year Tax Programs Available

The Vault Package is the desktop version for 10 prior years. A great add on you should have for your office.

Modify Color Setup

Multiple color options and complete customization allow you to style you your tax documents the way you want it.

Corporate Package Available

Add On
Add On
Add On

Corporate forms available with 1040 + Corporate and Enterprise gives you access to 1120, 1120S, 1065, 990, 706, etc. packages and is another way to add office revenue. Corporate returns can be added individually for $40 per return.

Interview Mode

For beginners as well as seasoned professionals, interview mode allows you to prepare returns by asking important questions about your client's tax history each season.

Misc Forms

Miscellaneous Package includes forms such as 1120-H, 8609, Sch H, etc. that may not be found under a specific package.

Comprehensive Reporting

Detailed reports designed to help you capture the complete picture of your tax business. Reports range from outstanding acknowledgments to matching up your preparation fees with the refund settlement solution report.

Automatic Carry-Forward Prior Year

No time is wasted with data input for clients each year. The client data will automatically roll over from year to year.

Carry Forward Prior Year Data

With the push of a button, all client data from the prior year will roll over into the current year documents.

Automatic Software Updates - Hassle Free!

To save time, your software is automatically updated to the most current version. No more time wasted each year downloading and installing updates.

All Season Software Update

Get access to all of the updates throughout the season for all of the forms, schedules and software information.

Mac Compatible

UltimateTax 1040 is a cloud based software package that only requires a modern web browser and an internet connection to use. The software is compatible with all Mac, Windows and Linux computers.

1040 Software

1040 Module allows access to all 1040 forms and Schedule C for Self-Employment income.

Number Of Users

Includes 10 Users
Includes 10 Users
Unlimited
Unlimited

1040 + Corporate package have unlimited users for the desktop installed version from within your office. The Online 1040 Package package Includes 10 Users but more users can be purchased separately.

Installed Desktop Software

Software installed within your office to have access to your clients and client data on your Windows PC and network.

Network Installation Available

Using one centralized database for every workstation in your office. Multiple workstations to connect together in one network. An additional fee will apply if doing a network install between January 1st and April 18th.

Interactive Dashboard

Easy to see icons allow simple and efficient navigation and workflow.

Auto Backup of Returns

All client data is automatically backed up for you every hour. No need to worry about managing data backup any longer.

Content-Sensitive Help

Get immediate help inside the return with this line by line assistance. This helpful tool will help guide you when any questions come up.

Comprehensive Diagnostics

Have your return go through extensive e-filing diagnostics that will help prevent costly errors on your returns that are submitted.

e-Signature

Allow clients to sign documents with an electronic signature on your returns. No more in office signings required. They can be signed anywhere.

Client Notes

Keep track of important information regarding your client's returns with your own notes section directly inside the return.

Client Diary

A convenient method to record information that would not otherwise appear in the taxpayer's return. An example would be if they owe prep fees from a previous season.

Password Protected Login

Feel confident knowing your client information is protected with a password you assign to a specific user within your software.

Calculator

A calculator is conveniently built inside the return to easily assist you as you file.

EIN Database

Automatically store all Employer Identification Numbers in an existing database. This makes entering an existing EIN easy as it will pre-populate based on entering in the first few numbers.

Link Depreciation Worksheet

Easily link the depreciation worksheet straight to the return. This allows for easy access to all of your assets and the depreciation that follows them each year.

Keyboard Shortcuts

Save time by using your keyboard for some important time-saving functions within the software.

Visual Forms Tree

Seeing a list of forms throughout the return makes it easy to navigate from form to form with a simple click.

User Guide Available

An easily searchable PDF guide. Use the guide to help navigate through the software or help with setup.

Tax Form Defaults

Easily set up your preparer, ERO, pricing and all other information prior to the start of each season.

Auto-Complete With History Lists

Complete entries with help with a history list. Allow certain fields auto filled from previous year customer data within the return.

Real-Time Refund Monitor

Make any change to any return and instantly see how it affects the refund in either adding or subtracting money from your refund.

Return Query

Get instant access to where each return is at in the acceptance process. Know if the return is accepted and see the rejection reason.

Free Unlimited E-Filing

Have access to free unlimited e-filing. No limits on how many returns you want to E-File throughout the entire season.

State Compliant Bank Product Module

Allow you to enroll with one of our partnered banks to be able to withhold your customer's fees from their return. Easily add your state to your federal bank product for a small fee.

Modernized Filing

The MeF system from the IRS allows returns to get accepted and funded in a timely manner.

Unlimited Extension Filing

Whether it's a 1040 or a corporate extension, prepare as many as you would like, free of charge with this option.

Automatically Print Acknowledgements

Once you receive an acknowledgment, easily print out a report showing the tax payer information.

Customizable Print Packets

Customize and choose which forms you want to print with your return packages. Print packets are designed for the tax payer, file copy, Federal copy and much more.

PDF Printing

Truly go paperless by printing your returns in a PDF format for easy storage.

Print Returns In All Caps

Use this feature to print the return information in all capital letters for easy viewing and printing for your customers.

Auto Number Invoices

Automate your finances with your business by letting the system automatically auto number your invoices.

Online Check Printing

Get access a little sooner. Print your customer's checks online at any time from within your office.

Desktop Check Printing

When funds are available, cashier's checks can be printed easily and fast with a simple setup process.

All States Included

All software packages contain every state to prepare state returns. Have access to all forms that are needed for all states.

Free State efile

Bank Product Rebates

Earn incentives from Ultimate Tax! With over 100 funded bank products you will earn Ultimate Cash (Rebates) from UltimateTax at the end of the tax season.

Loan Advance Products

Allow you to enroll to offer bank loans to your customers. With this, your customer can receive a certain amount before they receive their refund. Fee's and some restrictions apply.

365 Service

Have peace of mind knowing that you will have unlimited access to Ultimate Tax's awesome service all year long. With phones, email, chat, and our DIY section, there is always a way for support 365 days a year.

EFIN Required

With all software packages, an EFIN is required to e-file returns. The Enterprise package an EFIN is not required when traditional paper filing returns, an EFIN is still required to e-file.

Publication 17 Available

This is one publication every tax preparer must read and understand. Publication 17 is available inside of the program for easy viewing.

Unlimited Number of Preparers

Starts with 3 users
Starts with 3 users

1040 + Corporate and Enterprise packages allow you to have as many preparers as you choose. The 1040 Package package starts with 3 users and more can be added on upon request.

Customer Support From UltimateTax Team

Self Service
Email Support
Phone Support
Dedicated 365 Service Phone Number – Enterprise
Toll Free Phone Support
Extended support hours
Chat Support
Setup Assistant
1 on 1 Assist – Nov – December Only
Year-round support

Self Service Center

Knowledge Base
Common Solutions to most asked questions
Intuitive search and response

UltimateTax Customer Center

Account Management
Prior year downloads
Support Channel
Training Center
Practice Returns
Training Videos

Customer Communication

Emails on for industry
Emails for updates
Facebook
Twitter

Software Renewal

Auto Renewal
Low Price guarantee

Learn More

Try for Free!
Learn More

Try for Free!
Learn More

Try for Free!
Learn More

Try for Free!
UltimateTax Product
Features
All UltimateTax Products are equipped with tools to make tax preparation as convenient and easy as possible for tax professionals. In turn, you can provide the best quality ofservice you can to your clients.
Interview-Style Data Entry
Get all your clients' pertinent information using the Interview-style Data Entry mode. Using this data entry mode can ensure...
Smart Diagnostics
Ensure accuracy in all your work. UltimateTax has Smart Diagnostics that detect missed or incorrectly inputted fields...
Context-Sensitive Help
Line-by-line assistance in the returns fields is available. New and seasoned tax preparers are well-guided during tax preparation...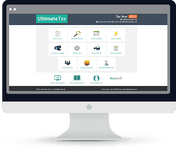 Launch Pad
Customize your Launch Pad for a better user interface experience. Save frequently-used buttons to your dashboard for faster work processes...
365 Customer Service
Get access to premium year-round customer service. All support staff are trained professionals that can help you with your queries...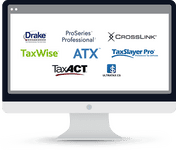 Free Data Conversions
Using different tax software? Don't worry! UltimateTax Support Staff is ready to help you convert your previous client data...

"This software is very easy to navigate through. The customer support is amazing. I would recommend this software company to a beginner and to a novice. They are A+ in my book."
Keep Moving Ministries
"As a new tax preparer, I needed a program that was fairly simple and had an affordable start-up cost. This is my second season using Ultimate Tax and I'm looking forward to learning even more! Customer support has always been 100% willing to help and I feel that I will be a customer for many more tax seasons to come!"
Chris Brandi
"I love using Ultimate Tax software, as it is user friendly and easy to use. The company is very efficient in keeping you updated when changes happen and fast at getting the updates to the software out."
Gini White
"This software's been great. The customer support is excellent and it's been a great option for my small practice."
Dylan Thomas
"They have excellent customer service. I have been using Ultimate Tax for five years and it just great. They answer all your question. Its a great software."
Mary Shingles
"I've been using this software now for 4 seasons and it can't get any better. Easy to use and customer service is great! Highly recommended"
Kenia Rodriguez
UltimateTax cares for each tax professional; cultivating good working relationships with each of our clients. Need information on being a tax preparer or starting your tax business? Get the data below.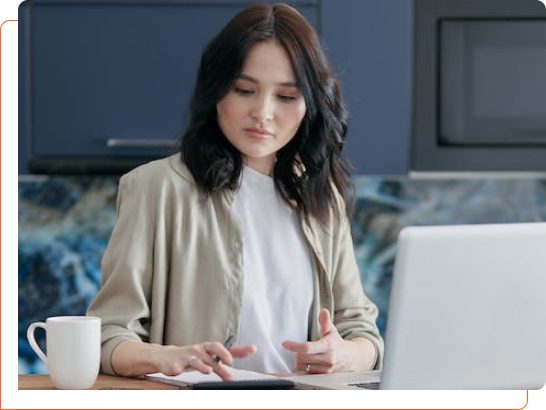 Ultimate Guide For New Tax Preparers
Want to start your own tax business, but don't know how to start? Well, this guide is where you can start. It details what information you need to know and do from the start until the end. Find out what you need to set up your first office, what documents you need to prepare, and what outsourced services you need to get.
Required IRS Documents
If you're a new tax preparer, we've got you covered! Before you can prepare taxes, you need to register with the IRS.